Homeopathy is a healing method based on the belief that 'like cures like'. Those who practice homeopathy use tiny amounts of natural substances, like plants and minerals, to stimulate the healing process.
Can correct the following
Anything from head colds to pain from physical trauma to insect bites…and much more.
The general process
In layman's terms here's how it works. A substance (plant, mineral) that is known to create a specific symptom in the human body is diluted many times in alcohol or water and vigorously shaken. The dilution process is repeated enough times until the original substance is no longer in the concoction, and the energetic vibration of the original substance is all that remains.
When you dose with the homeopathic remedy, your body recognizes the energetic imprint of the original substance and your immune system responds appropriately. Although since you aren't ingesting that substance in its original form, just the energetic imprint of it, your body doesn't negatively react.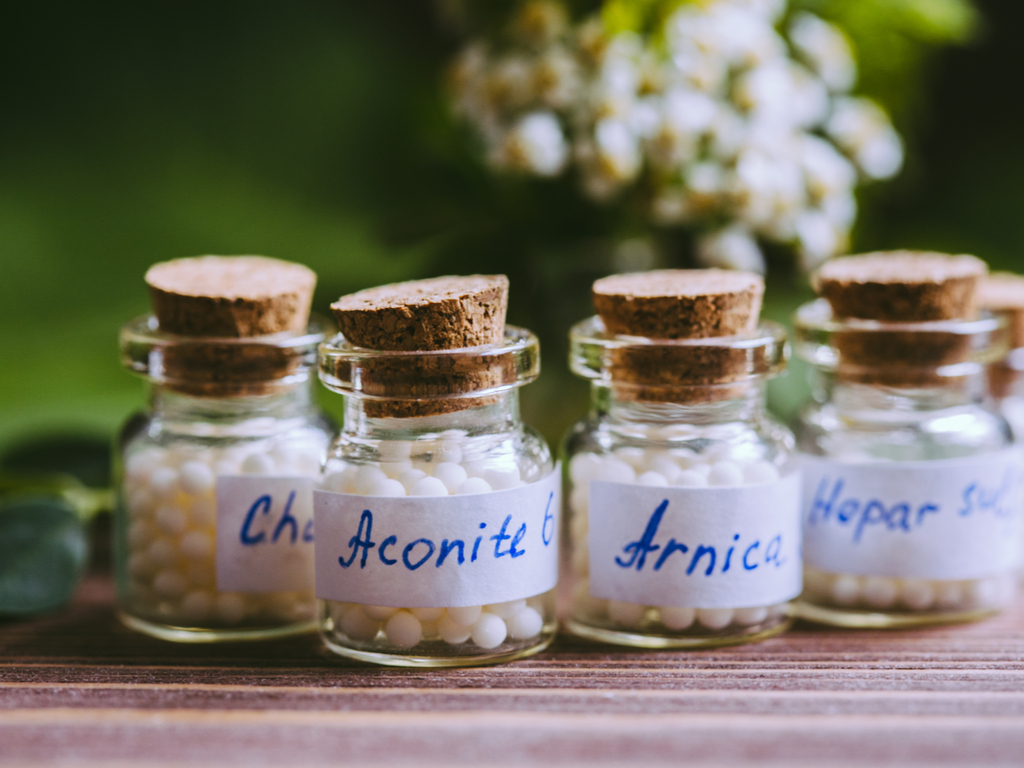 More information
Off the shelf dosing is one thing, being under the care of a Certified Professional Homeopathic Practitioner is another. There's an objective intuitive skill required to do the deep work.
Complimentary modalities