This is a profound healing technique that moves energy in and around your body to bring trapped energy to the surface for release.
Can correct the following
Resolve misaligned and stuck energy patterns that can create unexplained physical and emotional pain or that can hinder a sense of wellbeing.
What it is not
This is not a physical or invasive treatment. All therapy work is done without substances or machinery.
Intended result or purpose
The goal is to restore the free flow of energy in the body. In doing so, the energetic imprint of unpleasant and buried memories is dissipated. The memory may still be recalled, but it will no longer have the energetic charge (emotional impact) that it once did. Once the emotional impact is gone, you can use the event to make difference choices, although you won't be making decisions based on the memory of emotional pain.
The general process
During treatment, Practitioner begins with a series of hand movements around you to relax you, increase the flow of energy and bring blockages in your energy field to the surface. Once the blocks have been identified in your field, the Practitioner uses different techniques to release the blocks and re-establish the natural flow of energy.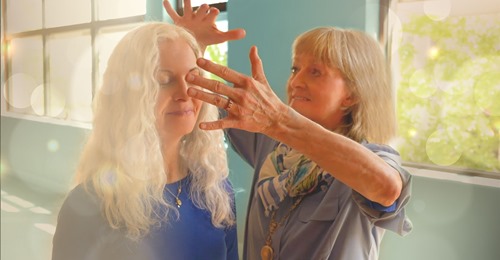 More information
There are many energy healing modalities with similar names. Some are focusing on balancing energetic patterns, some releasing stuck energy. The difference is your intent and the intent of the Practitioner. The movements in energy work facilitate an already set intention.